Use your smart phone to listen to KLTT 670
The KLTT 670 mobile app features include program schedule, alarm, call the station, advertising information, 'Open Mic' to record a message to the hosts, podcasts and more! Available for free on Apple and Android stores.


Or just use your phone's camera to scan this code and tap the link that comes up!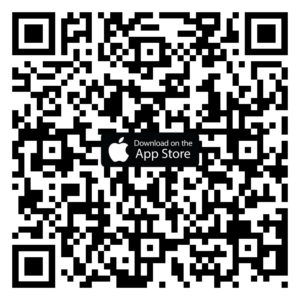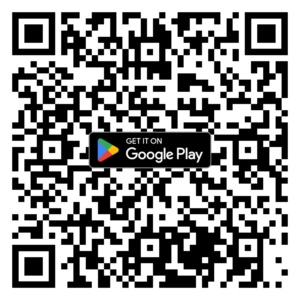 ALEXA, PLAY KLTT
To enable our Alexa skills: (1.) Go the menu and select Skills. Or, go to the "KLTT" skill in the Alexa Skills store on the Amazon website, or click here. (2.) Select it to open the skill detail page. (3.) Select the Enable Skill option. (4.) Now, say one of the following to Alexa, "Alexa, open K L T T", or "Alexa, play K L T T", or "Alexa, ask K L T T to play the live stream". And enjoy listening to KLTT 670AM on your Alexa.
Apple and Google Speakers:
Simply say "Hey Siri/Google play KLTT radio" or "play 760am denver".  Try it out just like you'd speak to someone!  And be sure to download our app to get the best experience possible!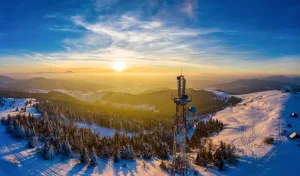 PROGRAMMING:
As a haven of transforming talk, and in keeping with our 58-year legacy of evangelist and pioneer Christian broadcaster Percy Crawford, we are known as the launch pad, an outreach tool, and a home base for some of the nation's most respected ministries, such as David Jeremiah, J. Vernon McGee, Charles Stanley, Joyce Meyer, Bob Dutko, and David Hocking.
Our local, flagship weekday programs include The Good News, hosted by news media veteran Angie Austin. Rounding out our programming are Christ-centered local churches and ministries diverse experts in health, finance, and practical living.
UNIQUE TEAM:
Our commitment to our advertisers' results is backed with KLTT's behind-the-scenes team of strategic marketing experts that acts as an in-house agency. Full-time writers, sales executives, and production engineers work alongside management to assess and re-evaluate each advertiser's campaign strategies on a weekly, if not daily, basis – continually collaborating to promote long-term success for each of our advertisers.
MATCHLESS FACTS:
One of Colorado's longest-standing Christian talk stations, and the most powerful in terms of coverage and reach!
We cover more territory – all of the major counties – than any other Christian radio station in all of Colorado: over 5.5 million people.
OUR MISSION:
Committed first, foremost, and forever to God & Country, we constantly honor the Person and purpose of Jesus Christ and this incredible nation in which we live and thrive.
We assertively educate, motivate, and activate our listening family every minute of every day so they in turn soundly express their Christian witness and personal patriotism in ways that are positive, practical, and beneficial.
KLTT COVERAGE:
KLTT covers over 32,000 square-miles, Top Ten in the nation among all radio stations according to Duncan American Radio (trade magazine). Our coverage area includes Colorado Springs, Fort Collins/Loveland (Colorado State University), Boulder (University of Colorado), Longmont/Surrounding, Vail, Cheyenne, WY, and portions of Western Kansas, Southern Wyoming, and several neighboring states! You can have access to listeners in multiple markets without buying time separately in those markets.See our coverage map

here

.
OUR AUDIENCE:
Every hour of every day, KLTT inspires and energizes our listeners-buyers in Colorado's largest populations centers. Our listeners are loyal, passionate, responsive, and mature. Below is a snapshot of our typical audience:
Median Age: 45
Female 53%
Average Household income: $75,000 – $100,000+
Executive or Professional: 72%
College/Graduate Degree: 65%
Long Term Investors: 86%
Home Owners: 85%
Married: 89%
ENGAGED LISTENERS AND ACTIVE CONSUMERS:
KLTT listeners have been repeat and referring customers of our commercial partners for decades. We consistently educate our listeners on air that their financial support of our heavily-vetted advertising partners is essential for KLTT to continue its long-time service to Colorado's Christian, conservative community.