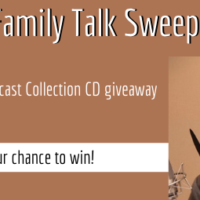 Family Talk with Dr. James Dobson
Enter to win the KLTT Family Talk sweepstakes!  Every weekday leading up to Thanksgiving, we will select one KLTT listener to receive a free set of eight CD's from Dr. James Dobson, containing  the most-listened-to episodes of Family Talk over the past ten years: inspiration on matters of faith, family and culture.
Hear messages of wisdom for parents, tips for building a lasting marriage, and discernment on issues your family may be facing, in this Tenth Anniversary Broadcast Collection.
Enter your name and email address below for your chance to win!
No donation necessary. Those chosen will know by December 1, 2020 via email.