Mon 12:30PM
Sat 9:30AM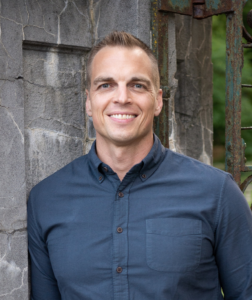 When God's people commit to being useful to God through discipleship, God will open up possibilities that we could never achieve through our own wit and wisdom.
The Mission.
To challenge the church to deny the world and follow Christ.  We seek to inspire revival by challenging and coordinating God's people to offer faithful testimony in a fallen world.
The Concept.
Being "useful to God" involves testing God by observing his teachings (Mal 3:10). It is not a matter of finding ways to serve or developing new ministries, but of orienting ourselves to respond faithfully to God within the various situations in which we find ourselves.


The Response.
In 2020, we were a small ministry with 3,400 people on are subscriber list focused on preserving a historic property in Northfield, MA, and continuing D. L. Moody's ministry of preparing believers to be useful to God. In 2021, we launched the Go Dark, Shine Bright campaign our first ministry effort intended to challenge God's people to distance themselves from stories that deny God and to engage in a concentrated time of prayer, study, and evangelism. Building on that campaign's initial success, we have expanded our offerings to include additional free guides, a weekly radio program featuring our president Dr. James Spencer, and a set of three YouVersion Bible Plans.
As 2022 comes to a close, we have 120,000 subscribers on our email list and our YouVersion plans have had more than 30,000 completions.
In the coming year, we will continue to move forward by expanding our offerings and partnering with additional organization to prepare God's people to be useful to God by defying the world and following Jesus